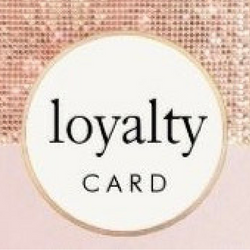 'HAVE YOU JOINED OUR LOYALTY CLUB YET?'
We have some fantastic new treatments available on our loyalty scheme with Aimee our lovely Therapist.
Ask at reception for your loyalty card and you will receive 1 treat point for every £1 you spend on treatments & products.
HOW
TO
REDEEM
YOUR
"TREAT"
POINTS
Our loyalty card is designed to treat you to new treatments and products.
Therefore your treat points can only be redeemed on a treatment or a product you have not had before!
Your treat reward points are automatically added on our computer on each visit.
Please see below for current rewards available.
We
will
inform
you
when
you
have
enough
points,
or
ask
ask
the
desk
Remember recommend a friend and you will receive 100 points