Decléor
Facial
Treatments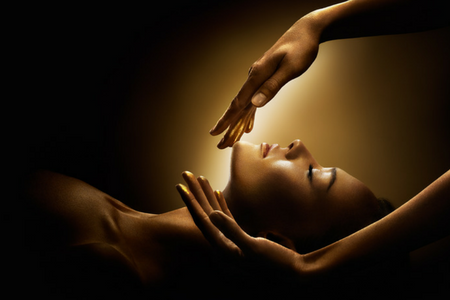 The Classic Aromatic 1hr
The perfect introduction to the Decléor experience incorporating a relaxing cleanse and tone with the revitalising effects of a natural peel. A relaxing face neck and shoulder massage and cream mask chosen specifically for your skin type leave your skin toned and refreshed.
Therapist £44| Senior Therapist £46| Head Therapist £48
Time Precious 30 mins
A perfect way to taste the world renowned Decléor facials, enjoy all the benefits of one of the most powerful ingredients, Essential Oils. This introductory facial is perfect when time is of the essence and the skin needs a boost of radiance.
Therapist £26 | Senior Therapist £28 | Head Therapist £30
Yoga Lift Booster Facial
This expert booster ritual targets skin affected by wrinkles and loss of firmness. It helps to sculpt facial contours and smooth wrinkles giving instant results.
Therapist £30 | Senior Therapist £32 | Head Therapist £33
Ultimate Vitamin Glow 1hr
Power-packed with vitamins and anti-oxidants, this award winning facial melts away stress. Combines a rebalancing Essential Oil elixir plus warm, decongesting mask for skin that's purified, perfectly replenished and glowing.
Therapist £46| Senior Therapist £48 | Head Therapist £50
Moisture Quench 1hr 15mins
This super-hydrating facial quenches the thirstiest skin. Includes gentle exfoliation to smooth, then a nutrient-rich mask to intensively re-hydrate for skin that's supple and cashmere soft.
Therapist £54| Senior Therapist £56| Head Therapist £58
Oxygenating Pure & Matt 
For instant clarity on dull, devaitalised skin, this antibacterial and mattifying facial, blitzes spots and shine. Includes a Aquatic plant powders and an oxygenating power mask for a brighter and shine- free complexion that's simply flawless.  
Therapist £54| Senior Therapist £56| Head Therapist £58
Divine Nutrition 1hr 15mins
By cocooning skin in deliciously nourishing Essential Oils and active nutrients, this facial comforts, renews and repairs. Ultra-nourishing to feed dull, dry, exposed skin, it transforms complexions to radiant and satin skin.
Therapist £54| Senior Therapist £56| Head Therapist £58
Harmonie Calm 1hr 15mins
Acting like a calming comfort blanket, this blissful treatment relieves stressed, angry skin. Power-packed with skin strengthening Essential Oils and including a skin perfecting peel-off mask, it works immediately for clear, soothed & resilient skin.
Therapist £52 | Senior Therapist £53 | Head Therapist £55
---
Decléor
Advanced
Anti-aging
facials
Hyaluronic Acid Wrinkle Resist 1hr 15mins
For immediately visible results, bio retinol ap2TMc combined to powerful youth boosting ingredients and gentle exfoliation to target lines and wrinkles. A mineral mask also lift's, plumps and firms for a luminous, younger-looking complexion.
Therapist £56

|

Senior Therapist £58 | Head Therapist £58
Yoga Facial 1hr 15mins
A unique facial to fight the signs of ageing by combining the flow, rhythm and repetition of powerful Kabido massage technique with the power of iris and lavandulo essential oils for smoothed, firmed and luminous skin. 
Therapist £60

|

Senior Therapist £63 Head Therapist £65
Orexcellence Facial Pilates 1hr 15mins
An advanced facial to help visibly lift, remodel and re-densify. Inspired by Pilates, delivers a natural lift to the face, whilst helping reshape the contours of the facial with a re- cushioning effect. The skin is left flawless, glowing with rosy youthfulness.
Therapist £60 | Senior Therapist £63 | Head Therapist £65
Add
ons
Stress Buster - Additional 15 minute aroma back massage for only £10.00
Crystal Clear Microdermabrasion for only £20 to any facial