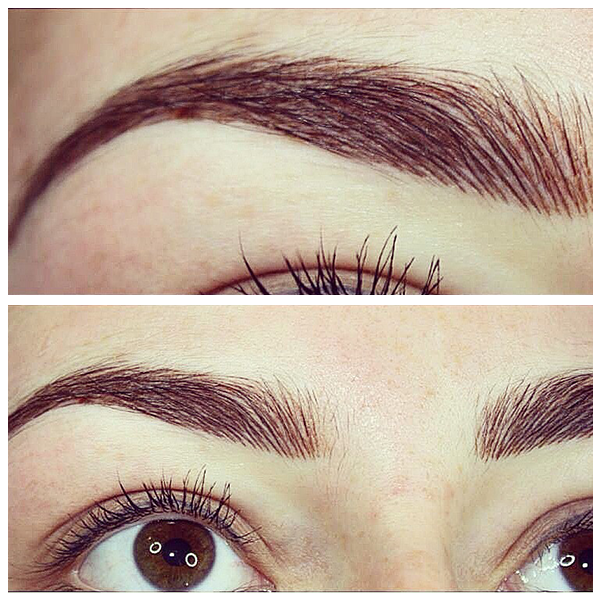 Ever since an early age I have always had a passion for make-up. That coupled with an artistic flair was the reason why I chose the cosmetics industry as a career.
After completing three A-Levels, including achieving an A in art and design, I trained at the prestigious Glauca Rossi school of make-up. There I learnt the basic skills of being a fashion and photographic make-up artist and quickly landed a job with Fusion photograph studio applying the looks for high fashion clients.
With a keen eye for detail and a creative personality, my passion for empowering women and showcasing natural beauty led me to work with many clients over a seven year period including Yves Saint Laurent, Benefit, Clarins and Bobbi Brown.
In 2010 I trained with Noveau Contour under the tuition of Karen Betts and learnt the techniques of how to perform cosmetic permanent make-up. At the end of the training course, I was offered a job and began working for Noveau Contour for 18 months, where I honed my skills as an elite permanent tattooist.
After starting up my own business in 2011, I became a freelance tattooist travelling up and down the country working in some of the UK's most impressive salons. Until in 2012, when I was lucky enough to be able to open up my own premises in Liverpool where I regularly tattoo clients and teach novices the basics of permanent cosmetic treatments.
I regularly have my work featured in the national press and in 2012 I was awarded third prize in the picture gallery competition at the World Permanent Make-up Conference in Amsterdam.
 
WHY CHOOSE ME?
The permanent cosmetics industry is big business and with so many practioners out there, it's hard to know who to choose.
For the past decade, I have been helping real women like you look great and feel fantastic with the use of permanent make-up and my long list of regular clients are a testament to my skill.
I see each client as an individual, which all have different needs, this is why I always book enough time for each of my clients, because you can't rush perfection.
As well as running my own clinics, I'm also a trainer for Europe's leading permanent cosmetics company. This ensures that I will always be kept up to date with all the latest techniques.
Permanent cosmetics can be whatever you want it to be, from natural, glamorous, obvious or understated. What ever you choose, I can promise, I won't let your enhancement look anything less than perfect.
Pricing
New set of brows Ombré or 3d hairstroke £495
Lips £495
Top and bottom eyeliner £395
Top eyeliner £395
12 to 18 month top up £195
18 month to 24 month top up £225